Attracting Attention at the High Point Furniture Market
Grab 'em by the collar video.
With a whopping 100,000 sq. ft. showroom, you've got to keep dealers interested in your new furniture throughout the space. Large screens answered the call. And high-energy, engaging video with upbeat music was delivered.
Outrageous outdoor advertising.
Sometimes you have to go big or go home. Lane chose to go big with skyscraper-sized signs at Market.
Letting the trade know you have something new.
Trade advertising can be tough. Lots of competition, so you've got to write copy and design ads that stand out.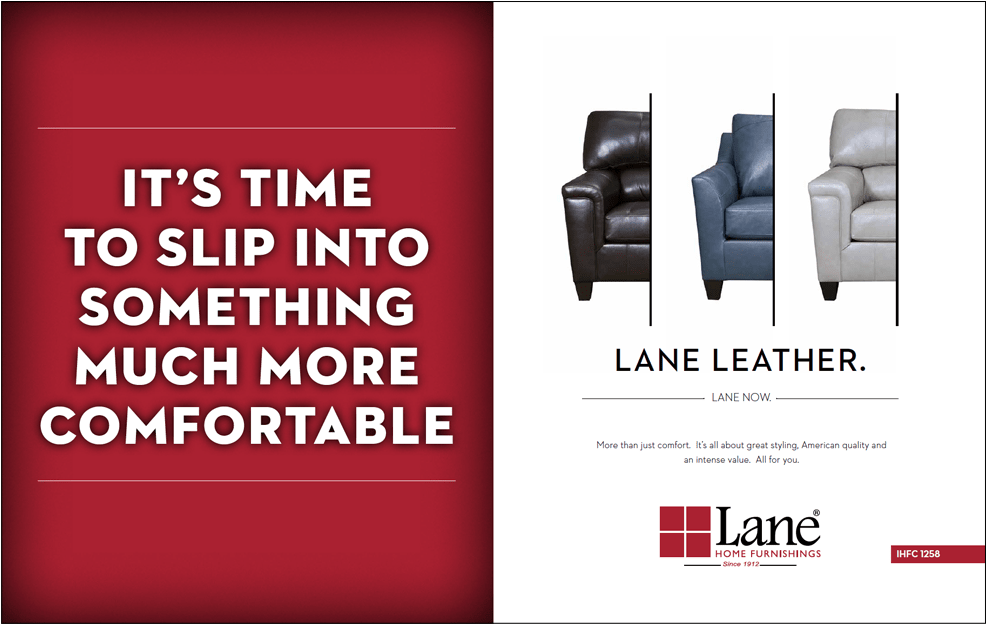 Promoting a Special Competitive Advantage
Hitting the road with a drone.
Furniture is big and bulky, but Lane's got its own truck fleet that's up to the task…and furniture dealers need to know about it.
You never know what's around the corner. When the unexpected occurred, we were ready within 48 hours with internal and external communications as well as ads for Furniture Today.