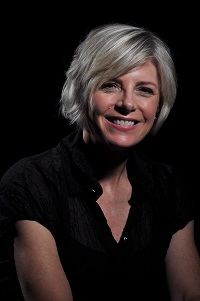 Virtual Agency Founder Jerry Ehrlich Becomes CEO, Chief Creative Officer
MEMPHIS, Tenn. (July 7, 2020) – Savvy strategic thinker Lynn Flippin Bugg has been named President of The Brand Squad (TBS), a 12-year-old, technologically sophisticated, Memphis-based branding and marketing agency.
Bugg joined TBS as Director of Brand Management in 2008 and rose to become Vice President of the agency which serves clients with teams drawn from among 60 seasoned pros, which collaborate virtually across town and around the country.
"This business is all about the client. It's about collaborating to do great work, generating great results and sharing great satisfaction when it all comes together," said Bugg, who studied anthropology at the University of Memphis. "It's about developing smart plans through a creative process and bringing plans to life to solve problems, exceed expectations and benefit the bottom lines."
Bugg moves into the President's role as the agency moves into new downtown HQ offices at 526 Beale Street, where clients can meet and collaborate as appropriate. The offices are adjacent to creative think tank WAFilms, whose cutting edge production facilities enable on-site creation of commercials, corporate videos, entertainment and specialty content of unsurpassed quality.
"Our company could not be in better hands with Lynn's leadership and business acumen," said TBS founder Jerry Ehrlich, who assumes the dual titles of chief executive officer and chief creative officer. "She understood the benefits of our virtual business model from the first day she came to us as a client. She recognized immediately the strength and efficiency of our agency and has contributed in significant measure to our success through the years."
Her ascent follows recognition of Ehrlich in January by the American Advertising Federation Memphis which lauded him with its Silver Medal for contributions to the industry across his distinguished three-plus decade career.
Bugg came to TBS after serving for many years in customer service, training, sales and management roles with companies in real estate development, home health care and air express services as well as with her own strategic communications consultancy.
Outside the office, Bugg is an avid adventurer. "I love to travel. I've traveled in Mexico, Canada, Spain, France and England. I've been to Africa three times since 2005. I've been on multiple safaris and visited cities and small communities in South Africa, Zambia, Zimbabwe, Botswana and Kenya.  When I travel I dig in to understand the societies, the people and the cultures. I use those same skills with clients and their businesses."
The Brand Squad has taken the changes prompted by the global pandemic in stride. It was founded as a virtual agency in 2008 around the principle of bringing together a highly talented and experienced team of professionals (a squad) to meet a client's specific branding, marketing or public relations needs. With The Brand Squad model, teammates work comfortably from wherever they are. Cloud-based servers facilitate ongoing collaboration and frequent communication with clients.
Bugg has put the mobile model to the test. A fire destroyed her Memphis home six months ago and reconstruction will take another six months. In the meantime, she has worked remotely and leveraged technology to easily connect with TBS members.
"Using technology for collaboration is every day business, second nature.  We already had what we needed in operation when COVID-19 hit. There was no pivoting or adjustment, just moving forward," said Bugg, who as President will oversee daily operations of the business as well as lead brand development efforts for the company's clients.
-#-
About The Brand Squad
The Brand Squad is a 12-year-old agency which serves clients across industries and across America with a diverse team of communication professionals. Learn more about us at www.thebrandsquad.com.
Media Contact: Bob Hetherington
901.355.2153; bhetherington@gmail.com